Key Points About Escape Roof Windows & Escape Skylights
Fire safety is an essential part of contemporary home construction. Escape roof windows and escape skylights from Rooflights & Roof Lanterns provide the ability to quickly and effectively escape a conflagration. At the same time, their outstanding construction and timeless design enable them to enhance your home's kerb appeal and improve its energy efficiency.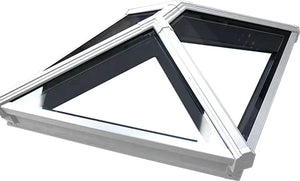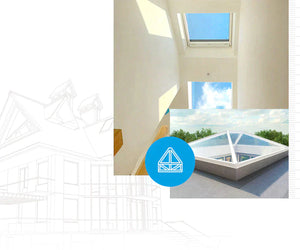 Key Points About Escape Roof Windows & Escape Skylights
The law states that all habitable rooms must have a means of escape to a safe location outside the house. Hence the need for escape windows on upper floors. Before deciding on the style, size and type of your escape roof windows you need to be aware of some basic regulatory guidelines. 
Here are the most important of those guidelines:
Each and every escape window must be accessible by ladder for the fire brigade. No escape window can lead to a part of the roof that first responders cannot access.Every roof escape window/escape skylight must be capable of staying open without being held. This is so that the person can have both hands free to obtain a strong hold on the roof while awaiting rescue.The area of the roof where the escape window or skylight is installed must be load-bearing. That is, it must be able to support the weight of an average person.To meet government regulations, escape windows/escape skylights must be at least 450mm wide, 750mm high and have an unobstructed open area of at least 1/3 of a square metre.The bottom frame of the open area must not be more than 1.1 metres above the interior floor so that people can easily crawl out if necessary.
We sincerely hope none of our clients ever needs to use our escape roof windows or escape skylights. But should that unhappy situation come to pass they can rest assured our escape windows will fulfil their mission with flying colours.