Thermally Efficient, Double Glazed Skylights
There are a number of factors to consider when choosing which skylights to install in your property but few, if any, are more important than the type of glass they are fitted with. If thermal efficiency is a key consideration (and it should be), double-glazed skylights are the obvious choice. However, before you rush out and buy the first double-glazed models you find, you need to be aware that not all such skylights are made to the same standards. Our argon gas-filled, double-glazed units are manufactured to exacting standards here in the UK and are of the very highest quality, making them an excellent choice for both residential and commercial properties of all shapes and sizes.

So if you're tired of working in a dark and dreary office, contact us today to learn more about our home office skylights. We'll be happy to provide you with a free quote and answer any questions you may have.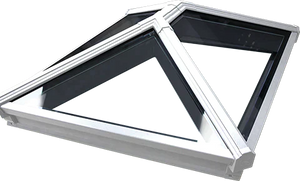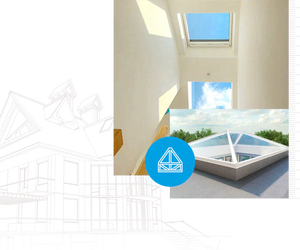 Large Selection of Options for Your Space
Why Double Glazed Skylights Are Almost Always the Right Choice
Double glazed roof lanterns and skylights offer a number of important benefits to homeowners and owners of commercial properties in the UK:
Thermal Efficiency – As noted above, quality double-glazed units will ensure the thermal efficiency of your home is not compromised. Keeping your home cool in summer and warm in the winter will be easier and less expensive if you choose quality double-glazed skylights.
Strength – As you probably already know, double glazing is considerably stronger than single glazing. This makes it an excellent option for skylights that may otherwise be damaged by falling branches and other debris in windy conditions.
UV protection – Quality double-glazed units provide more protection against ultraviolet light, making your home safer in the summer months.
Sound Insulation – The extra layer of glass and argon-filled vacuum between each pane helps to minimise the level of outside noise that makes its way into your home. Whether you live on a busy main road or in a rural location, you can enjoy more peace and quiet with double-glazed rooflights and skylights.