Bespoke Dormer Skylights for Loft Conversions
Our dormer skylights will transform your loft conversion into a bright, airy place that is a pleasure to spend time in at any time of year. Combined with French windows, strategically positioned skylights will make a huge difference to the look and feel of a dormer loft conversion. And if you are worried about your loft space getting too hot in the summer months, you can order skylights with blue or grey tinted glazing: in addition to reducing glare and heat, they will also provide protection from ultraviolet radiation on fine days. If privacy is a concern, you can choose to have sandblasted, frosted glass in your new skylights.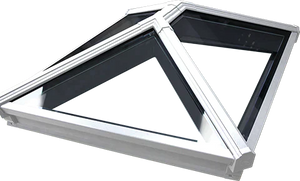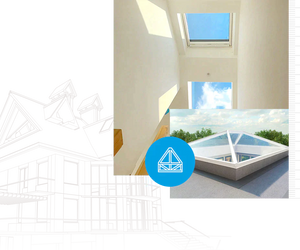 Options for Dormer Skylights
We have already mentioned a couple of customisation options for your new skylights: here is a full rundown of the available choices:
Triple Glazing – To eliminate hot and cold spots in your loft conversion and to maximise the thermal efficiency of the space, you can choose to have triple-glazed skylights.
Easy-Clean Glass – Pilkington easy-clean glass has a special coating that is designed to make it easier for you to keep your skylights free from dirt and debris throughout the year. If you want sparkling clean glazing at all times, this is a great option to consider.
Tinted Glass – Loft conversions can get very hot during the summer if they are not well designed. Skylights with grey or blue tinted glazing will help to keep your loft space cooler and, as mentioned above, will also provide UV protection.
Frosted Glass – For conversions that are overlooked by neighbouring buildings, privacy glass is an excellent choice. With frosted glass dormer skylights, you can enjoy a bright and airy space without having to worry about the neighbours seeing what you are doing.
If you are not sure which options to choose for your new skylights, you are welcome to get in touch with us to discuss your needs with one of our experts.