UK-Made Skylights for Doncaster Homes and Commercial Properties
With more than 300,000 people living in the metropolitan borough of the City of Doncaster, it is the second largest urban settlement in South Yorkshire. Despite its size and historical importance, Doncaster was only given the honorary title of city in the Platinum Jubilee Civic Honours in 2022, which were awarded by Queen Elizabeth II to mark the 70th year of her reign.
With excellent theatres, a top-tier racecourse and many clubs, bars, restaurants and cafés in the area, Doncaster is a great part of the country to live in if leisure options are high on your list of priorities. And if you are interested in improving your home or commercial property here, our skylights in Doncaster are sure to be of interest. Browse our range now and don't hesitate to call or email us if you need any help or advice.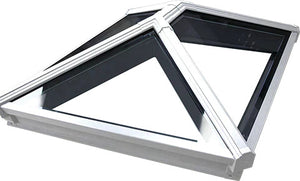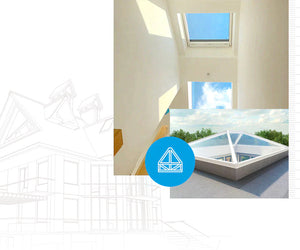 How to Order Skylights in Doncaster From Us
You can find details for all of the skylights we offer, right here on our website, which means you can shop for new units at any time of day or night. On each individual product page, you will find dropdown list boxes with options that you can choose from when ordering your new skylights. These may include the dimensions, the type of glass or coating and the frame colour that you would like. Having chosen all of your desired options, you will see two prices displayed, one including and one excluding VAT. At this point, you can place your order online by adding the required quantity to your virtual basket and then proceeding to the secure checkout order where you can pay.
If you are unsure which options you should choose or you would appreciate more information about any of the skylights you see on our website, simply call or message us: a member of our team will be delighted to provide you with all the help you need.