Top Quality Skylights in Derby, Manufactured in the UK
Although it was not until 1977 that Derby attained city status, it has been an important settlement since Roman times. Situated on the River Derwent, it was a traditional market town until the industrial revolution, when it quickly expanded to become one of the most important hubs for the British textile industry. Today, the local economy is dominated by manufacturing and railway engineering companies,  which provide employment for many of the city's residents. As for us, we provide quality skylights in Derby, to both the local business community and to individual residents. Whether you're looking for skylights to install in a commercial or residential property, you will find what you need in our collection.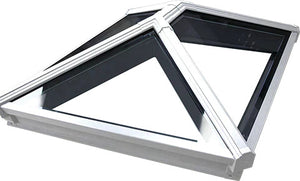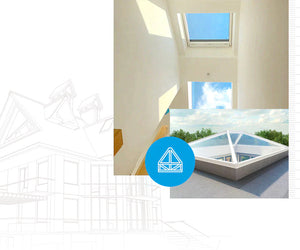 What Type of Skylights in Derby Are Right for Your Property?
With such a wide selection from which to choose, it can be difficult to know where to start when picking skylights for your home or commercial premises in Derby. However, you can narrow down your choice by focusing on models that offer the specific functionality you require and that are designed for the type of roof in which you wish to install them. Below are a few examples of skylights that are suitable for specific roof types and functions.
Flat Glass Skylights – Available in both framed and frameless designs, these units are designed specifically for flat roofs. This makes them a good choice for many commercial properties, as well as for single-storey extensions to residential properties. If your primary aim is to increase the amount of natural light in your home or commercial premises, these models are well worth considering.
Pitched Roof Windows – As you have probably already surmised from the name, these units are designed to be installed in pitched roofs. We have both centre pivot and top hung pitched roof windows in our range, which are made to order. Both types can be opened and closed, enabling you to increase the airflow around your property whenever you desire.
Opening Skylights – These units are designed to open and close (either manually or electrically), providing additional ventilation as well as extra daylight for flat-roofed properties.