Skylights in Coventry for Residential and Commercial Properties
Coventry has changed considerably over the last hundred years but one thing that has remained constant is the indomitable spirit of the city's population. After the damage inflicted by the bombs of the Luftwaffe during World War II, the city went through a difficult period of reconstruction and regeneration in the 1950s and 1960s but it never lost its optimism. Thanks to the success of this regenerative process, residents of the modern city have access to many local amenities and a thriving local economy. We enjoy helping both homeowners and businesses in this part of the country to improve their properties, with our range of high-quality skylights in Coventry. Please feel free to browse our collection at your leisure and to contact us if you should need any assistance.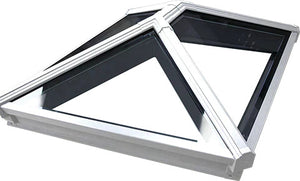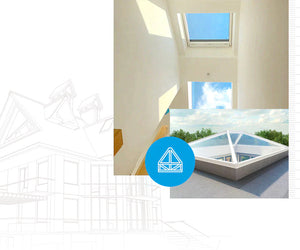 What Our Skylights in Coventry Can Do for Your Home
Homeowners in Coventry and elsewhere in the UK can look forward to a number of key benefits after installing our skylights in their properties:
More Natural Light – The most obvious benefit is more natural light, which can help to create an airier, more spacious atmosphere in even the most compact of homes.
More Fresh Air – Homeowners who opt to install skylights that can be opened and closed also enjoy much-improved ventilation.
A More Energy Efficient Home – With more daylight penetrating the interior of every room, there is less need for artificial lighting. The majority of homeowners consequently find they enjoy lower electricity bills after installing skylights.
Improved Aesthetics – Many people find homes with skylights more aesthetically appealing. High-quality units invariably add a touch of style and class to the properties in which they are installed.
In addition to the practical and aesthetic improvements listed above, there are a number of potential health benefits you could enjoy after installing skylights in Coventry. These benefits may include less stress and anxiety, fewer allergy symptoms and lower blood pressure.