Corner Skylight
Looking for a skylight with a difference? Our corner skylights are the perfect way to add some extra light (and style) to your home. Made from high-quality materials, our corner skylights are designed to let in plenty of natural light, without compromising on energy efficiency.

And because they're made to order, you can be sure that your new skylight will be a perfect fit for your home. At Rooflights & Roof Lanterns, we're committed to making sure you find the perfect skylight for your needs.

If you have any questions about our products or would like some help choosing the right corner rooflight for your home, please don't hesitate to get in touch. Our team of experts are always on hand to offer advice and guidance.

So if you're looking for a roof lantern that's both stylish and functional, our corner skylights could be just what you've been searching for. Get in touch today to find out more.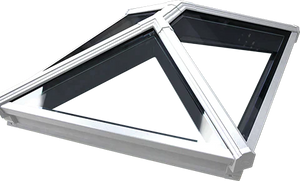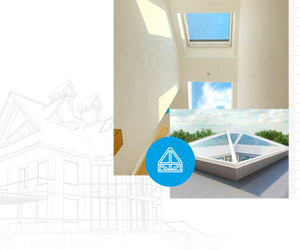 What Are Corner Skylights?
Corner skylights are a type of skylight that is installed in the corner of a room. They are a great way to add extra light into a space, and can also help to create the illusion of more space.

Our corner rooflights come in a variety of configurations so that you can be sure to get exactly what you want—there are no compromises here.

Stellar Quality

At Rooflights & Roof Lanterns, our corner skylights are made from only the highest-quality materials and components to ensure lasting performance and longevity.

Moreover, our team of experts are on hand to offer guidance and support every step of the way, from choosing the right skylight for your needs to ensuring it is installed correctly.

We also offer a comprehensive after-sales service so that you can be confident your corner skylight will continue to provide optimum performance for years to come.

Aesthetically Appealing

As well as being highly functional, our corner skylights are also incredibly stylish. Whether you're looking for a traditional or contemporary look, we're sure to have a skylight that will suit your taste.