Conservation Skylights for Period Properties and Heritage Homes
If you would like to install skylights in your home or commercial premises but have been reluctant to do so in the past due to the age of your property, our conservation skylights are the perfect solution. Designed specifically for period and heritage properties, these units will allow you to improve your home or business premises without spoiling the exterior appearance in any way. And because every unit is made in the United Kingdom to high standards, you don't have to worry about durability either. Supplied with a warranty of up to 20 years, our skylights for heritage and period properties will serve you well for decades.
Conservation Skylights Delivered Nationwide
To make life easier for our customers, we offer a speedy, nationwide delivery service covering all parts of the country. Wherever you are, you can order your new conservation skylights from us and have them delivered to your door within just a few working days. Each unit is inspected by our team and carefully packed before dispatch, ensuring it arrives in perfect condition.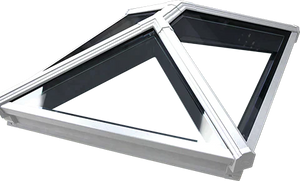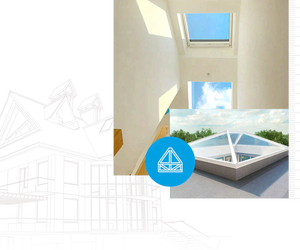 How Conservation Skylights Can Improve Your Property
The United Kingdom is home to hundreds of thousands of beautiful, old properties, many of which were built centuries ago. One of the few drawbacks of older buildings is the fact they often have smaller windows than their modern counterparts. This means they can be rather dark and gloomy, even in the middle of the day, unless artificial lighting is used. In a modern home, this problem can easily be overcome by installing skylights in strategic locations to allow more natural light in but normal skylights may spoil the exterior appearance of a period property. The solution, of course, is our conservation skylights and the benefits are several:
Brighter, Airier Atmosphere – With generously proportioned skylights installed, even the darkest of rooms can be transformed into a light, bright and airy space.
Improved Ventilation – Choose operable conservation skylights and you can open them whenever you desire more fresh air in your home.
Healthier Environment – With more fresh air and sunlight, your home or business premises with provide occupants with a healthier environment in which to live or work.