Circular Skylight
If you're looking for a skylight that will really let in the light, our circular skylight is the perfect option. This skylight is designed to let in as much light as possible, making it ideal for brightening up even the darkest of spaces. The circular shape also means that it will provide a 360-degree view of the sky, so you can really enjoy your space.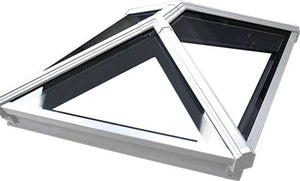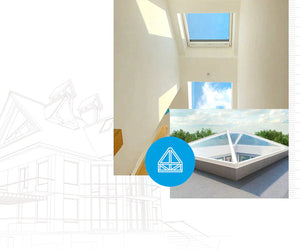 Stellar Construction Meets Modern Technology
Today's skylights are vastly different from the plastic bubble variety of years past. Rooflights and roof lanterns have come a long way, and they now combine stellar construction with modern technology.

Our circular rooflight and various roof lantern options are made with high-quality materials that are designed to last. We use tempered glass that is three times stronger than standard glass, making it resistant to shattering. In fact, we use superior materials in every aspect of manufacturing.

As such, you can trust that you're investing in a circular skylight that is built to last and provide optimal performance year-round.

We also use cutting-edge technology to enhance the performance of our skylights. Our circular skylight is equipped with a UV-coated outer layer that helps to block out harmful UV rays. This helps to keep your space cooler in the summer and protects your belongings from fading.

In the winter, our skylights are designed to prevent heat loss. The double-glazed panes of glass and insulated frame work together to create a barrier against the cold. This helps to keep your space warm and comfortable all winter long.

Circular skylights are a great way to add light and style to any space. So if you want to give your home or office character and appeal, consider investing in one of our high-quality circular skylights. You'll love the difference they make in your residence or business.