We Supply Skylights, Rooflights and Roof Lanterns for Cafes
Browse our range now and you'll find the perfect rooflights, roof lanterns and skylights for cafes of all shapes and sizes in the UK. As an industry specialist with many years of experience, we are the trusted supplier of rooflights for cafes across the country: we offer a nationwide delivery service at very competitive rates. All of the skylights and rooflights we sell are made here in the United Kingdom and comply with all relevant regulations and standards. Take a closer look at the models that catch your eye and don't hesitate to call or email if you have any questions you would like us to answer.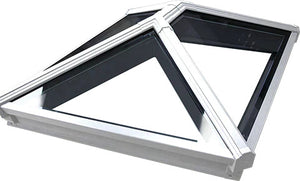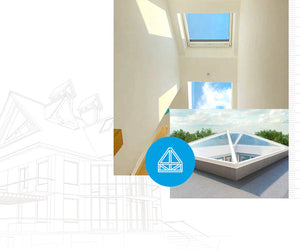 Why Are Skylights for Cafes So Popular?
Whether it is located in the middle of a busy city centre, a small town or even a remote rural location, a café needs to provide a pleasant, relaxing atmosphere in which people can enjoy good food and good company. Skylights can help you to achieve this aim in a number of ways:

A Brighter Dining Area – One or more skylights in the roof of your dining area will allow a lot more natural light to enter, creating a brighter, more appealing environment for diners.
Plenty of Fresh Air on Demand – Choose skylights or roof lanterns for cafes that can be opened or closed and you will be able to introduce more fresh air into your premises whenever you wish.
An Outdoor Atmosphere in an Indoor Environment – With multiple single-pane skylights or a set of modular skylights, you can replicate the feeling of al fresco dining in an indoor environment. Your customers will be able to enjoy more light and better views, without having to worry about what the weather is going to do.

Whatever type of establishment you run, our high-quality skylights for cafes could help you to attract more customers throughout the year.