Basement Skylight
Basement conversions have become quite popular again in recent years but the lack of natural light in these below-grade spaces can make them seem rather unwelcoming. To fix this issue, you may elect to install a basement skylight, which is designed to fit seamlessly into the floor of your living room or other downstairs reception room. A basement rooflight or skylight can be walked on without fear of breakage and will allow the natural light in ground floor rooms to reach the basement below.

As you would expect, we have a great selection of basement rooflights and skylights, which you can browse at your leisure on our website. Technical specifications can be found on individual product pages, along with details of the various options available for each model.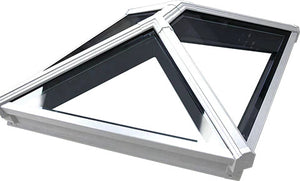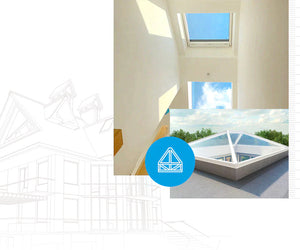 Ordering a New Basement Rooflight or Skylight from RLRL
When you have chosen a model that fits all of your needs perfectly, you can order your new basement skylight in just a couple of minutes on our website.

Specify Quantity – This is simply the number of units you would like to order. Discounts are available for volume orders.
Specify Size – It's important to specify the dimensions accurately when placing your order because we are not able to change them once the order has been passed through to manufacturing.
Choose Options – There may be various glazing options to choose from, such as clear glass, tinted glass, privacy glass and glass that has been coated to make it easier to clean.
Select Desired Opening Type – Options may include manually operated opening mechanisms that can be opened with a pole (which will be included) as well as wall switch and remotely operated electric opening mechanisms.