Arched Skylight
If you're looking for an elegant way to add some extra light to your home, an arched skylight from Rooflights & Roof Lanterns is a great option. These skylights are designed to provide superior quality and durability, and they'll make a great addition to any room in your house.

What's more, our arched skylights are available in a variety of sizes and styles, so you're sure to find one that will fit perfectly in your space. And with a variety of finish options available, you can find an arched skylight that will complement your existing décor.

So if you're looking for a high-quality skylight to brighten up your home, be sure to check out our selection of arched skylights. You won't be disappointed!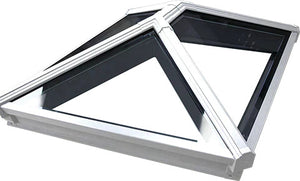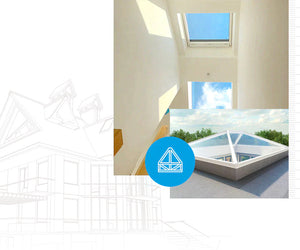 Abundant Lighting
Our clients love the difference that our arched rooflight options make. Thanks to the elegant design, these skylights let in an abundance of light, brightening up any space. And because they're available in a variety of sizes, you can find the perfect skylight for your needs.

Superior Quality

In addition to their stylish good looks, our arched skylights are also known for their superior quality. Thanks to their durable construction, our skylights will stand the test of time. So if you're looking for a skylight that will last for years to come, you'll definitely want to consider investing in an arched skylight.

A Great Addition to Any Home

Whether you're looking to add some extra light to your living room or kitchen, an arched roof lantern will serve you well. With their versatile design, these skylights can be used in a variety of spaces.

Skylights are a smart way to bring extra light into your home without having to worry about opening up walls or adding windows.