Beautiful Skylights for Cumberland Homes and Commercial Premises
Whatever type of skylights in Cumberland you need, we have a great selection from which to choose. Our range of quality rooflights, skylights and roof lanterns is made here in the United Kingdom and can be delivered directly to your home or business premises in the area. We have been supplying skylights to trade and retail customers for over a quarter of a century and have a record of achievement of which we are very proud. If you want to buy your skylights from a highly-knowledgeable team of people who are committed to ensuring your complete satisfaction, don't hesitate to place an order on our website.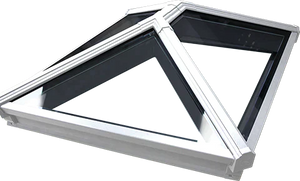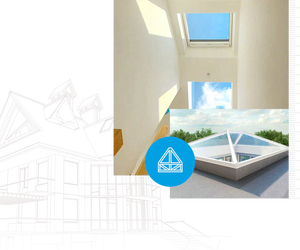 Easy Fit Skylights in Cumberland, for Your Convenience
One reason that our skylights are very popular in Cumberland and elsewhere is the fact they have all been designed with ease of installation in mind. Whether you are a keen DIYer who plans to handle the installation alone or you are going to hire a local tradesperson, our skylights will help to make your home improvement project cheaper and easier to complete. Each unit is supplied with a full, step-by-step installation guide that any experienced handyman should be able to follow. However, if you are not used to tackling complex DIY projects or you have any concerns about your ability to complete the work safely and without issues, we recommend hiring a professional installer instead.
Made to Order Skylights in Cumberland, With Short Lead Times
Most of the skylights we supply in Cumberland are made-to-order, which means we are able to offer various options for you to choose from when making your purchase. For example: if you would like to install our frameless flat glass rooflights in your property, you will be able to select your preferred options for all the following:
Top Pane Dimensions – We offer a wide range of top pane sizes, as well as custom sizes if required.
Glazing Type – Options may include single, double and triple glazing, depending on the model you select.
Glazing Finish – Finishes we offer include clear, blue tint, grey tint, opaque and solar control, again depending on the exact model you order.
Special Coating – Add a special self-cleaning coating to the glazing if you would like to make life easier for yourself.