Quality Roof Lanterns, Rooflights and Skylights in Leicester
In common with many of the most important cities in the UK, Leicester has a history that stretches back to medieval times and beyond. Built on the banks of the River Soar, close to the edge of the National Forest, it is a city in which local residents can access both urban and rural areas with equal ease. If you own a residential or commercial property that could benefit from skylights in Leicester, please feel free to check out our extensive range of quality units, which you can order online right now. Every single one is made to exacting standards and undergoes a rigorous QC inspection before being passed as fit for sale. We have many loyal customers in the city and adjacent areas, and would be delighted to show you why we are the supplier of choice for numerous local residents and businesses.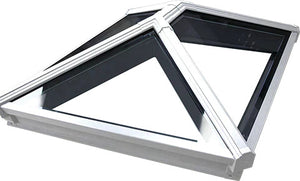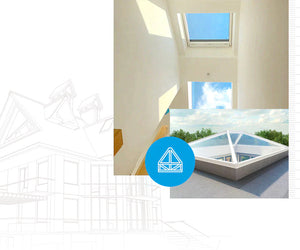 Domestic Skylights in Leicester
Included in our range are many rooflights, roof lanterns and skylights that are perfect for residential properties in Leicester. Whether you are looking for models that are designed to be installed on pitched roofs or flat roofs, we have a great selection from which to choose. And because we offer a wide range of custom dimensions, it's easy for you to order skylights that are the exact size you need when you buy from us.
Commercial Skylights in Leicester
With walk-on skylights for roof terraces, access hatches for buildings with air conditioning systems on the roof and modular skylight systems that can cover a very large surface area if desired, we are able to cater to the needs of all types of commercial customers in and around the city. We have dealt with Leicester companies of all shapes and sizes during our years in business, which means we are very familiar with the typical requirements of commercial organisations in this part of the country. If you are planning to order a larger quantity of skylights, we will, of course, be delighted to offer you a special wholesale price on request.